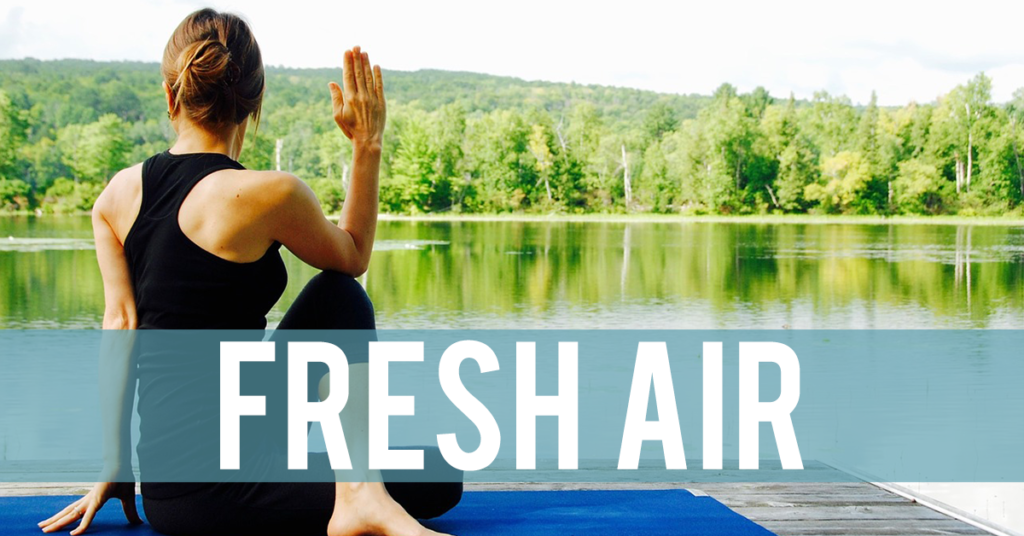 It's no secret that exercise is an important part of life, especially for adults who often sit behind a desk all day. The average American adult, employed full time, works 47 hours per week and four in 10 workers put in over 50 hours each week.
This leads to many adults not reaching the recommended 150 minutes of moderate exercise each week. Many are left to cram as much physical activity as they can into tight windows – often times the weekend.
"If you can't make time to exercise during the week, you can get at least some of the benefits by being a weekend warrior, any amount of activity is better than none.
– Brian Parr, associate professor of exercise and sports science at the University of South Carolina-Aiken. 
COVID-19 Update:
If you're able to exercise safely, we fully support taking time to get outside! While we are cooped up in our homes, taking time to break up the day with walks or runs or bike rides, outdoors — assuming you can keep a safe distance between yourself and others — not only brightens up your day, but it improves productivity.
Exercise can help you focus. You can't underestimate the value of exercise-induced endorphins! Even if you can't get outside, we can still help break up your day with Virtual Team Building!
---
Outdoor Exercise and The Importance of Fresh Air
Outdoor exercise offers an alternative to gyms — which can be intimidating, and are likely closed during times of social distancing! Sports such as hiking, canoeing, swimming, biking, and numerous other outdoor activities give you more choices for enjoyable exercise, which is likely to keep you motivated. They can also be done on your own, so you can do them safely.
The benefits of being outdoors:
Fresh air is good for your health. Fresh air has been shown to help digest food more effectively, improve blood pressure and heart rate, strengthen the immune system, reduce obesity rates, and strengthen family ties, all leading to a healthier you.
It makes you happier. According to research, positive emotions can be correlated to a person's long-term health habits which reduce the risk of future heart problems – a leading cause of death in the United States. "Higher levels of positive emotions were associated with less smoking, greater physical activity, better sleep quality and more adherence to medications at baseline," claims researcher, Nancy L Sim
Fresh air cleans your lungs. "Fresh air helps the airways of your lungs to dilate more fully and improves the cleansing action of your lungs," says Seepter. "When you exhale and breathe out through your lungs, you release airborne toxins from your body."
You will have more energy and sharper mind. Research shows that "spending time in fresh air, surrounded by nature, increases energy in 90 percent of people," says Abigail Wise, The Huffington Post. There is a "positive impact of being outdoors and around natural elements on subjective vitality, above and beyond the effects of physical activities or social interactions that can take place in natural settings," adds researcher Richard Ryan, et al.
Outdoor Exercise is Adaptable Best of all, outdoor exercise can be adapted to anyone no matter their level of fitness.
"Nature is fuel for the soul, often when we feel depleted we reach for a cup of coffee, but research suggests a better way to get energized is to connect with nature."
– Richard Ryan, researcher and professor of psychology at the University of Rochester.
---
Get Outdoors and Get Energized with Terrapin Adventures
Terrapin Adventures features a state-of-the-art Adventure Park! We've got activities that challenge your body and mind!
We also offer guided tours, Beyond the Park! Explore the wonders of Maryland: Bike Tours & Rentals, Kayak Nature Tour, Intro to Caving Excursion, Guided Backpacking Along the Appalachian Trail!
Find your next great adventure — no passport required! Our Adventure Park is conveniently located in Howard County, Maryland, between Baltimore and Washington DC. Our Tours & Trips take place within a short drive from the park.
---
Introducing…Virtual Team Building!
Even if you can't exercise outside, it's important to break up the monotony of the work day. That's why we have adapted our trusted Team Building Program to the current situation.
We've led Team Building programs for more than a decade, for hundreds of organizations! We can't wait to help your team stay energized during these difficult times. Proven programming that enhances collaboration and gets the blood flowing!
---
Works Cited
Seepter, Urmet. "6 Important Health Benefits Of Fresh Air I Good Relaxation." Good Relaxation, 21 Nov. 2014, goodrelaxation.com/2012/01/health-benefits-of-fresh-air/.
Wise, Abigail. "Why Getting Fresh Air Is So Good For You." The Huffington Post, TheHuffingtonPost.com, 8 Aug. 2014, www.huffingtonpost.com/2014/08/08/tk-ways-fresh-air-impacts_0_n_5648164.html.
Sample, Ian. "Weekend workouts can benefit health as much as regular exercise, say researchers." The Guardian. Guardian News and Media, 09 Jan. 2017. Web. 10 Mar. 2017.
Pashley, Tina. "Physical, Social, Emotional & Intellectual Benefits of Outdoor Recreation." LIVESTRONG.COM. Leaf Group, 26 May 2015. Web. 12 May 2017.
CBS/AP. "Do "weekend warriors" reap the full benefits of exercise?" CBS News. CBS Interactive, 09 Jan. 2017. Web. 10 Mar. 2017.
Ryan, Richard M., et al. "Vitalizing effects of being outdoors and in nature." Journal of Environmental Psychology, vol. 30, no. 2, 2010, pp. 159–168., doi:10.1016/j.jenvp.2009.10.009S