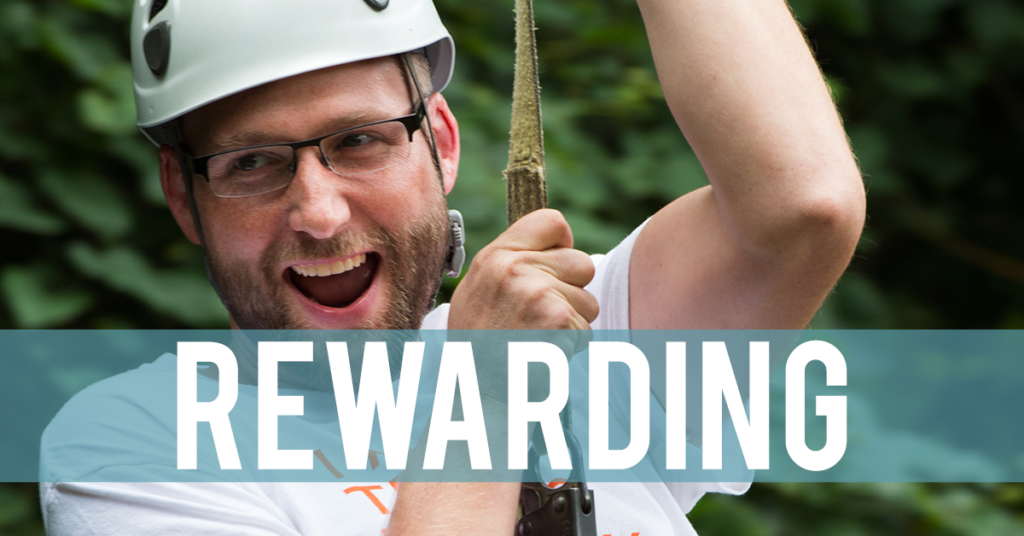 Showing your employees that you care can be one of the most powerful motivational tools in an manager's arsenal.
"Happier workers use the time they have more effectively, increasing the pace at which they can work without sacrificing quality," explains Dr. Daniel Sgroi of the University of Warwick's the Department of Economics.
It's quite simple really. Happy employees work harder. According to a study by Bright Horizons, employees with high morale are 89% more likely to put in extra effort and work extra hours, and researchers at the University of Warwick claim that happiness makes people roughly 12% more productive. Conversely, according to a Gallup study, lost productivity due to employee disengagement costs U.S. businesses more than $300 billion annually.
President Dwight D. Eisenhower once said, "Morale is the greatest single factor in successful wars." This same sentiment holds true in the business world as well. So, the million dollar question is HOW do you keep your employees happy and show them you care without breaking the bank?
Meaningful & Cost-Effective Ways to Reward Your Employees
"So for you and for your team, if happiness is on the opposite side of success, you'll never get there," says Shawn Achor, Harvard psychologist and author of The Happiness Advantage.
Employees want to be heard. They want to feel like their thoughts and opinions matter and that the work they do truly does make a difference. And the easiest way to convey this to your employees is to talk to them – build a personal relationship.
"Only 25 percent of job success is based upon IQ," explains Achor. "Seventy-five percent is about how your brain believes your behavior matters" and how you "connect to other people."
According to professor Andrew Oswald, companies that invest in employee satisfaction tend to see a happier workplace and, thus, more productive employees.
Flexibility
Did you know that just 42.1 percent of workers feel they maintain a good work and life balance and only 50.8 percent say they are happy, according to a survey of nearly 2,000 employees. One of the most impactful and inexpensive ways you can increase employee morale is to offer flexible work arrangements – telecommuting, adjusted work schedules, and flextime. After all, who said the workday has to be between 9am and 5pm? As long as your employees get their work done at a high level and meet deadlines, why should it matter when they work? Isn't how they work what really matters?
"Employees become much more motivated and productive when they know that their employer cares about their total quality of life, which goes beyond traditional wellness and includes physical, emotional, financial and social health," says Chris Boyce, CEO Virgin HealthMiles Inc.
Communication & Transparency
A recent study led by Michigan State University (MSU) business scholars found employees are more motivated if they see eye-to-eye with their boss about where their relationship stands.
"Seeing eye-to-eye about the employee-supervisor relationship is equally, if not more important than the actual quality of the relationship," said Fadel Matta, lead investigator on the study and a management researcher in MSU's Broad College of Business.
It all boils down to transparency. Employees want to know where they stand and, if the relationship is viewed as poor, how they can improve.
Spending Time Together
"Spending time together, sharing an experience or working towards a common goal  allows bonding to happen more organically and far more effectively," says O2E Brands founder and CEO Brian Scudamore. And sometimes, the best way to accomplish this is to get out of the office.
"Working in an office can be a very sedentary job, so it's especially important to your overall sense of health and happiness to take a few minutes during your workday to get up and move a little," says Jason Bergund, founding director of Dancetherapy.
Corporate retreats are a great way to reward your employees for all of their hard work while also instilling several valuable lessons. Through a series of team building activities your employees will be challenged to break down communication barriers and work together to solve certain problems. These exercises are not only fun, but also help improve communication and boost productivity.
"Team building is the most important investment you can make for your people," says Scudamore.
At Terrapin Adventures, we can help you and your team grow through a series of exciting and carefully designed Corporate Team Building activities. Each activity is led by one of our experienced facilitators, who will not only help guide your experience, but also tie the lessons back into the workplace during a debriefing session. This discussion is designed to reinforce these lessons and help ensure that the progress made during your team building outing sticks.
Team building can be done year round as Terrapin Adventures has team building suites where we use our portable equipment and creativity to engage with teams on fun and meaningful exercises.  Of course, we can also use our unique outdoor elements to punctuate the day with a memorable experience.
"If you increase your levels of happiness in the midst of a challenge—in the midst of searching for investment, in the midst of a down economy—what we find is that all of your success rates rise dramatically – every business outcomes improves," says Achor.
If you have any questions, please call Terrapin Adventure at 301.725.1313, or email us at info@terrapinadventures.com to learn more.
Works Cited
Achor, Shawn. "Positive Intelligence." Harvard Business Review 2012. Print.
Diazgranados, Deborah, Cameron Klein, Eduardo Salas, Huy Le, C. Burke, Rebecca Lyons, and Gerald Goodwin. "Does Team Building Work?" PsycEXTRA Dataset. Print.
Harter, J. K., F. L. Schmidt, J. W. Asplund, E. A. Killham, and S. Agrawal. "Causal Impact of Employee Work Perceptions on the Bottom Line of Organizations." Perspectives on Psychological Science (2010): 378-89. Print.
Henion , Andy, et al. "Trouble with your boss? Own it." MSUToday, Michigan State University, 21 Nov. 2014,
Lavoie, Andre. "How to Build Meaningful Relationships in the Workplace." Entrepreneur. N.p., 01 Sept. 2015. Web. 23 Mar. 2017.
Oswald, Andrew J., Eugenio Proto, and Daniel Sgroi. "Happiness and Productivity." Journal of Labor Economics: 789-822. Print.
Scudamore, Brian. "Why Team Building Is The Most Important Investment You'll Make." Forbes. Forbes Magazine, 09 Mar. 2016. Web. 07 July 2017. msutoday.msu.edu/news/2014/trouble-with-your-boss-own-it/.