Our staff is specially chosen for their technical skills and ability to make your visit memorable and entertaining.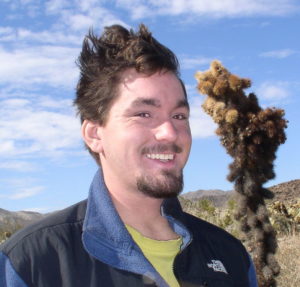 Steven Carne is the Chief Experience Officer at Terrapin Adventures. He was born outside of Chicago and raised in Southern California. He has worked in the adventure field for the last twenty years.  He is passionate about outdoor adventure, sharing nature with others, and team development.  He loves nature, has trekked long stretches of the Ingaña through Peru, hiked the Appalachian Trail through Maryland in a day, and captained a team to Kayak Polo Nationals twice. Steve is a Wilderness First Responder, Leave No Trace Trainer, NOLS Semester Graduate, and ACCT certified ropes course inspector. His specialty is in guiding diverse groups through experiences that connect them to each other and to nature.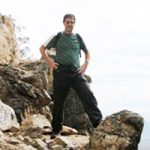 Terrapin Adventures all began with our Chief Adventure Officer, Matt Baker when he decided to forge the next thrill in his life from the ground up. Matt received his MBA from the University of Maryland, is Wilderness First Aid certified, and has a 30 year track record of running successful businesses. He has traveled the world seeking adventure from the glaciers of New Zealand, to the Rockies, to the Serengeti plains of Africa, to the cloud forests of Costa Rica. He finds joy in helping people improve their performance when it comes to working together. His specialty is guiding groups on various types of adventures and has extensive experience exploring the wonders of Central Maryland. Connect with Matt Baker on Linkedin Here!
Your Guides
We are very proud of our guides, they all have extensive training, love the outdoors and care very much about providing our guests with an exceptional experience; All are CPR and first aid certified.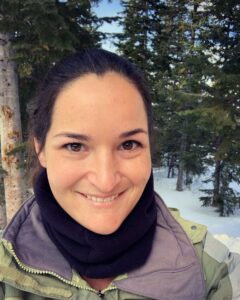 Susannah Waldman – Operations Manager
Susannah is the Operations Manager at Terrapin Adventures. She earned dual Master's degrees in International Affairs and Natural Resources and Sustainable Development from American University and the University for Peace in 2020. She earned her undergraduate degree from UMBC in Human Geography and Environmental Studies. Susannah is also an avid outdoorswoman. She likes spending as much time outside as possible, whether it is taking her kayak out for a spin, backpacking, or just taking her dog out for a walk. Susannah has spent three months backpacking through Tanzania on a National Outdoor Leadership School (NOLS) course, she has backpacked the Appalachian Trail from Georgia to Massachusetts, and she loves to take her kayak out on the Chesapeake Bay. Susannah is a NOLS graduate, a a Wilderness First Responder, and figures to have spent over a year of her life inside a tent.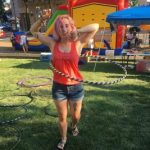 Emily Minter – Youth Programs Manager
Emily is the Youth Programs Manager & Camp Director at Terrapin Adventures. She studied dance for two years at Slippery Rock University before pursuing travels abroad. Emily thrives when working with children and has been doing so for 7 years. She decided to pursue a career in team-building after her experiences attending and counseling Girl Scout sleep-away camp for most of her life. Team building is an exciting way for her to give back to the community after the way it changed and affected her life. Emily is also trained in Wilderness and Remote First Aid. Her favorite team building activity is the king's finger because it challenges groups to make concise plans and the reward afterwards is well worth the planning time. Aside from adventure activities, Emily has a passion for art, the color yellow, rock climbing, and lots of glitter.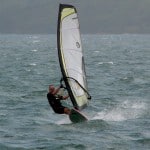 Steve Cohen – Facilitator and Guide
Steve is a native of Maryland and first experienced the excitement of the outdoors as a Boy Scout which introduced him to many of the activities that he would pursue through the years; water sports, hiking, mountain and road biking, skiing and a love of new challenges. Having discovered windsurfing in the early 80's, this passion has taken him to Costa Rica, the Caribbean, Hawaii, Brazil, Venezuela and the Columbia River Gorge in Oregon. Raising three daughters with his wife Barbara resulted in a seemingly nonstop calendar of events ranging from coaching soccer and lacrosse to breaking boards in karate classes. Now after a successful career in real estate development, Steve has set his sights on learning to speak Spanish, kite boarding and helping others to have outdoor adventures.