Five Great Camp Programs!
Terrapin Adventures offers Adventure Camp programs for ages 5-16!
Our programs provide campers with active and adventurous experiences that help them build confidence in themselves and try new things! Give your child a new experience that they'll remember for years to come.
Which Program is the Right One for You?
REFUND POLICY: If you need to cancel your camp session, you can receive a full refund more than 30 days from the first day of your camp session. If you cancel within the 30 days leading up to the first day of camp, you will be issued a credit to use for another week of camp or another offering at our Adventure Park.
If you need to move your camp week to another week, we can do this with no charge to you (pending availability in the week you'd like to move to).
Use the code EARLYBIRD10 before April 1st for 10% off of Camp!

Click Here to Register for Summer Camp!

Safety First, Last, and Always!
At Terrapin Adventures, we provide an environment where campers can try new things and challenge themselves safely.
Background Checks
All of our camp counselors are required to pass a state, federal, and child protective services background check.
First Aid & CPR
All of our staff are required to maintain active First Aid & CPR certifications.
For special trips like backpacking or caving, we require staff with Wilderness and Remote First Aid certifications to lead.
Training
Our camp counselors are what makes our camp great! All of our camp staff have received specialized, hands-on training for all of our activities. In addition, all of our camp staff are trained to work with a wide variety of ages, abilities, and personalities.
COVID Procedures
Terrapin Adventures keeps up to date with all state and local COVID guidelines. Our camp program operates entirely outdoors, however our bathrooms are located indoors. In case of emergency weather, an indoor space is available for staff and campers to take shelter.
Each day all campers and staff are required to pass a health screening and temperature check.
Additionally, campers and staff must wear a mask when social distancing cannot be maintained, with the exception of water activities and activities that are highly cardiovascular, like biking or backpacking.
Frequent cleaning of our equipment and gear, as well as sanitizing all shared equipment between groups, ensures the health of our campers while participating.
Hand washing stations and hand sanitizer are available to groups at all times.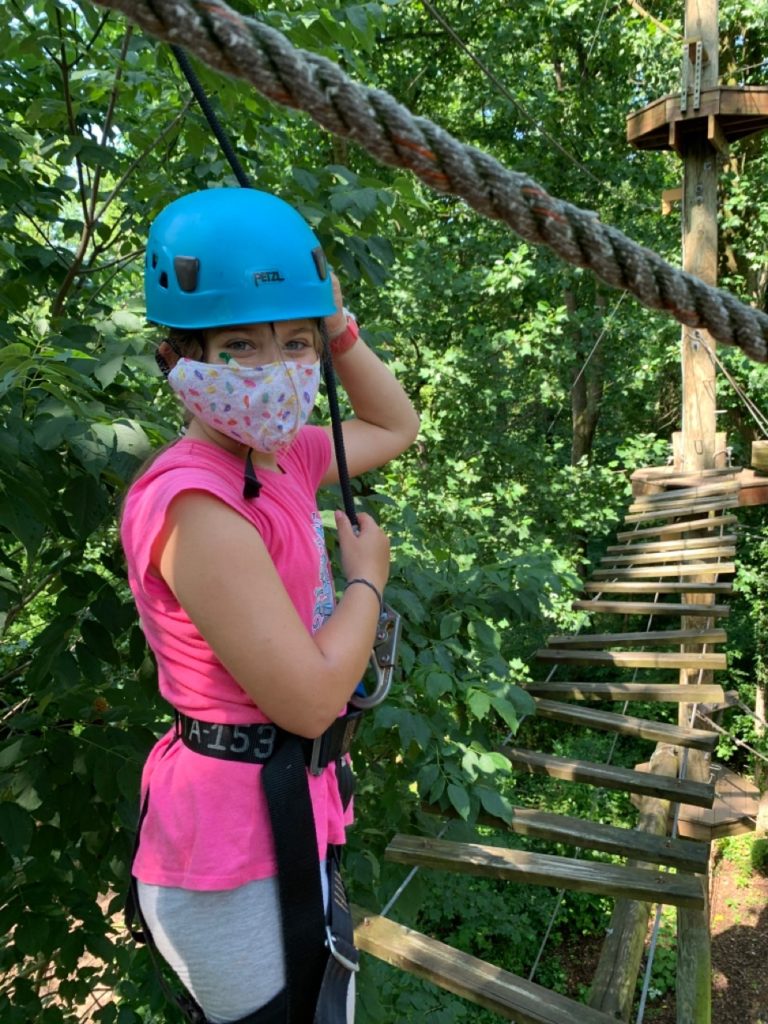 Have questions? Contact our Camp Director!