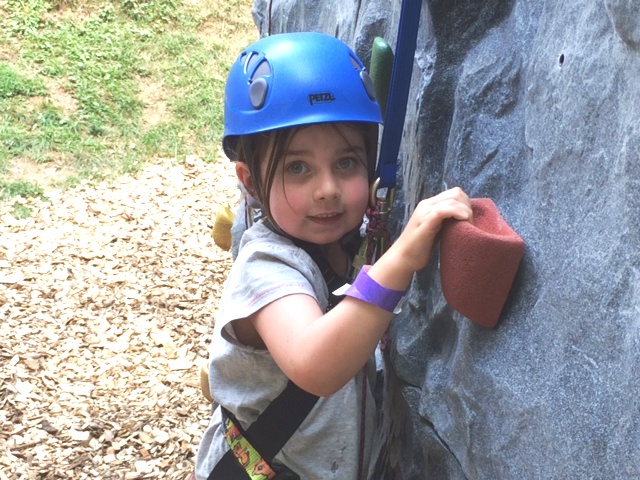 Exercise: it's not a dirty word, but the sound of it is often enough to make us cringe. We immediately envision smelly gyms, sweat-soaked equipment, and hard, boring work. But exercise doesn't have to be a chore. In fact, it can be fun!
"One of the main problems is that people associate exercise with a gym or equipment," says Dr. Marc Tinsley. "I tell people to think 'outside the barbell.' Fitness isn't about sweat, six-packs, and sex appeal; it's about having enough energy to do your activities of daily living safely and effectively." And your entire family can benefit.
Children who exercise are not only in better physical condition, but they also tend to "do better academically and learn how to reduce stress," says fitness expert Debbie Mandel. "In essence, adults in the household are showing children a healthy way to relieve stress and improve their thinking while they (the adults) practice what they preach. Children are always observing their parents and picking up on their body language, not just their words." As a parent, you are the "number one source affecting the way children feel about living a healthy lifestyle," writes Len Saunders, author of "Keeping Kids Fit." Your children look up to you, so it is up to you to set a good example. "Children believe that most behaviors by parents are acceptable actions, whether good or bad," say Saunders. So, just stop for a moment and think about the message you are sending your children. Have you made exercise and nutrition high priorities? If not, there is no better time to start than now!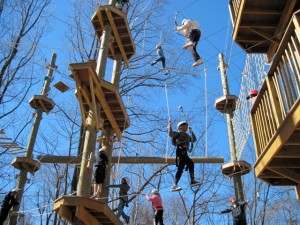 "Parents who exercise with their children are not only teaching them how to live a healthy lifestyle, they are also reinforcing the family bonds and creating wonderful family traditions," says certified health coach and mother of two Pam Howard. Best of all, getting fit as a family doesn't have to be time consuming. It doesn't have to be complex. It can be fun and creative!
"It doesn't have to be much," says certified health and wellness coach Carrie Karkoska. "Take a family walk after dinner and use that time to talk about your days. Play a family game of football during halftime of the game Dad is watching. Invite your kids to join you during your cross-training or yoga DVD. They will not be able to do all the exercises, but they will be moving and trying! Teach them that exercise and sweat are really important, and that it can be fun!"
Another great idea: plan a family fun day! Take the kids out for a day of fun and physical activity. Go for a hike, takes the kids to the local YMCA for a swim, sign up for a family dance class, or maybe even try something a little more daring, like maybe a ropes course!
Challenge Courses are the Perfect Blend of Exercise and Fun!
For those of you who don't know, a ropes course, sometimes called a challenge course or adventure course, involves several high-flying elements, such as climbing walls, zip lines, and more, designed to entertain and challenge participants physically. These courses are usually 25 to 50 feet tall, and requiring belaying.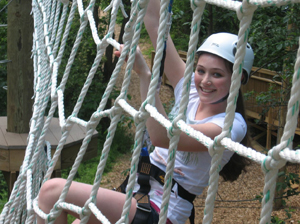 "The elements produce powerful memories and provoke deep thoughts and emotions, while challenging physical abilities," write Brent D. Wolfe and Diane M. Samdahl.2
Challenge courses can be a great way to exercise without even realizing you're exercising.
"Once limited to corporate and camper bonding, ropes courses have recently become a walk-in-friendly option for anyone seeking a heightened exercise experience," writes Washington Post author Vicky Hallett. "Although you must be reasonably active to be able to do such things, the idea is that the ropes courses are accessible to almost anyone who's willing to cling and scamper. As long as you're old enough and tall enough and can handle light exertion, you'll survive."
Terrapin Adventures is Fun for the Whole Family!
Conveniently located in Howard County, Maryland, between Baltimore and Washington DC, Terrapin Adventures features the ultimate challenge course with three levels taking you up to 40 ft. in the air! Each of our 19 traverses is designed to entertain and challenge participants. But what makes our ropes course truly unique is our continuous belay system. You only have to secure your safety line once for each level, letting you focus on your next challenge with confidence.
We also have a course specifically designed for children ages 5-10 – our  Terrapin Explorer kids' course.
All adventures are led by our expertly trained Aerial Adventure Guides and Facilitators who will be there for you every step of the way.  Everything you need including harness and helmet is provided.
If you have any questions, please call Terrapin Adventure at 301.725.1313, or email us at info@terrapinadventures.com to learn more.
Works Cited:
Saunders, Len. "Encouraging Family Fitness & Healthy Habits." PBS. PBS Parents, n.d. Web. 28 July 2016.

Wolfe, B. D., and D. M. Samdahl. "Challenging Assumptions: Examining Fundamental Beliefs That Shape Challenge Course Programming and Research."Journal of Experiential Education 28.1 (2005): 25-43. Web.

Hallett, Vicky. "Learning the Ropes Can Teach You about Yourself." The Washington Post. N.p., 22 July 2010. Web. 2016.