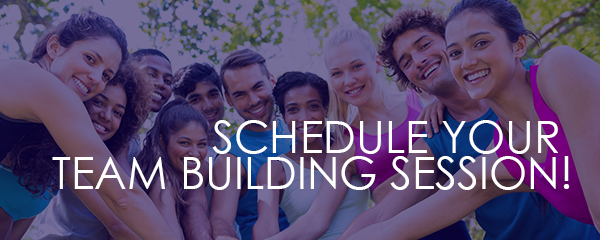 There is no perfect team. But there is a recipe for success – many similar characteristics shared by effective teams, independent of industry or function. Throughout this blog series, we have taken a closer look at each of these characteristics, and explored why each is important. Now, we have compiled these seven characteristics in one place.
The Seven Characteristics of Good Teams
1) Clearly Defined Expectations
"Once a team is created and its composition is established, the next team leadership function is to define the team's mission," write researchers Frederick P. Morgeson, D. Scott DeRue, and Elizabeth P. Karam. "This involves determining and communicating the organization's performance expectations for the team in such a way that they are broken down into tangible, comprehensible pieces." This has several benefits.
2) The Importance of Selflessness in Teamwork
In order to truly become a good team (or even a great team), each member must put aside their own personal agendas and work toward the common goal, whatever it may be. This is what we are talking about when we say Selflessness.
"Selfishness destroys, but selflessness builds," says Coach Scotty Kessler. This simple distinction can be the difference between success and failure for a team. And it takes just one selfish employee to drag a team down.
3) Many Opinions, One Goal
Another important aspect of any good team is individuality. You see, one can be both selfless – working as part of a team towards the common goal – and an individual. Take a soccer team, for example. Each member is unique, and was brought onboard for a specific reason. It would be pretty disastrous if every member of the team was exactly alike. After all, it's tough to win a game with 11 goalkeepers, 11 defenders, or 11 strikers. You need a diverse group – strikers, midfielders, forwards, and, of course, a goalkeeper. Many individuals working together for a common goal.
The same is true in the business world, with one major difference. While it is true that different employees have different skillsets within a team, there is another form of individuality that is also critical to any successful team – individuality of thought.
4) Encourage Open Communication
Communication plays an important role in every aspect of business, taking many forms: written, verbal, and nonverbal. The ability to communicate clearly is critical, and yet it is something that many companies take for granted.
In 2009, Watson Wyatt , Inc., a global consulting firm, reported that companies which communicated effectively had a 47% higher return to shareholders between 2004 and 2009. In this report, the Watson Wyatt noted that "Effective internal communications can keep employees engaged in the business and help companies retain key talent, provide consistent value to customers, and deliver superior financial performance to shareholders." Conversely, according to Talent Management, 86% of employees blame lack of collaboration (just another word for communication and teamwork) for workplace failures.
5) Why Flexibility Matters
"Being flexible is a key trait of any team player," according to America's Job Exchange, a company specializing in online recruitment advertising and OFCCP compliance.
Nothing ever goes according to plan. As German military strategist Helmuth von Moltke once famously said, "No battle plan survives contact with the enemy." This is just as true in the war room as it is the conference room. Throughout any project, there arises unexpected hurdles that must be addressed. And often the difference between success and failure is how your team adapts to those hurdles – flexibility.
6) Constructive Conflict Drives Innovation
As former President Ronald Reagan once said, "Peace is not absence of conflict, it is the ability to handle conflict by peaceful means."
It may sound counter-intuitive, but the best way to grow as a team and foster creativity and innovation is through conflict – constructive conflict. This can be a difficult stage to go through, but this is also the point where real teamwork and communication begin to develop. Team members start to settle into their individual roles and learn to put aside their differences and listen to opposing viewpoints in order to solve problems as a unit.
7) Many Voices, But One Message
American poet Mattie Stepanek once said, "Unity is strength… when there is teamwork and collaboration, wonderful things can be achieved."
With any team, unity or teamwork is important. It is what allows a team to run like a well-oiled machine and achieve success. As the title of this section says, "Many Voices, But One Message." Without such unity, your team – ANY team – is doomed for failure. This is perhaps never more important than in the workplace, where you throw a group of unrelated individuals together and expect them to easily communicate and work together to achieve a common goal. In fact, according to Talent Management, 86% of employees blame lack of collaboration for workplace failures. So, it is up to senior leadership to breed unity, encourage collaboration, and ensure the team works together and not against itself.
Learning How to Become a Better Team
At Terrapin Adventures, ourteam building programs are customized to meet the individual needs of every organization we work with, challenging groups to break down communication barriers and work together to solve certain problems as a team. After each exercise, your group will sit down with their facilitator to discuss the lessons behind each activity and how they translate to the business world. This discussion is designed to reinforce these lessons and help ensure that the progress made during your team building outing sticks.
Conveniently located between Baltimore and Washington DC, Terrapin Adventures is able to create a customized program (onsite or offsite, indoor or outdoor) to help better your business. Our programs provide for exciting activities that bridge the gaps in communication, improve collaboration, and expand your group's problem solving skills.
If you have any questions, please call Terrapin Adventure at 301.725.1313, or email us at info@terrapinadventures.com to learn more.