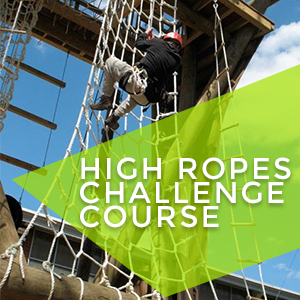 Howard County officially became the 21st of Maryland's 23 counties in 1851. Today, the county is touted as the "perfect combination of historic and hip." There is something for everyone, from the foodie to the tourist to the outdoor adventurer. Howard County truly has it all.
"As a lifelong resident, I have always known that Howard County is a great place to live, work and visit," says Allan H. Kittleman, Howard County Executive. "Howard County is known for great schools, an award-winning library system, a world class arts scene, and many varied parks and cultural opportunities. We have much to offer, from the growing, urban center of Columbia to the beautiful vistas of farms and open space in the county's western reaches."
Outdoor Fun and Adventure Awaits in Howard County
In Howard County you can escape the hustle and bustle of the big city without wandering too far from comfortable amenities, delicious dining, and an active nightlife.
"If you're a nature enthusiast, journey through the many paths around the County, experience the paddle boats or trails at Centennial Park, or discover the extensive educational programming and marvels housed at our Robinson Nature Center," says Dr. Calvin Ball, Howard County Council. "I'm confident you'll find treasures that peak your interest to take back home with you and create lasting memories during your stay that will last a lifetime."
With over 30,000 acres of parkland, over 100 miles of trails for hiking, biking, or running, Howard County is the perfect place for a little outdoor adventure! Below are just a few examples.
Explore the Outdoors at Patapsco Valley State Park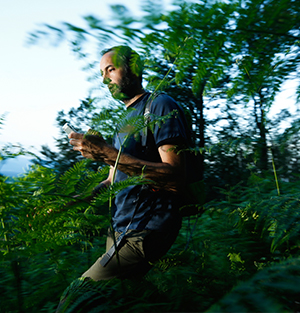 Howard County is home to Maryland's first state park – the Patapsco Valley State Park, a park nationally known for its trail opportunities and scenery. The park extends along 32 miles of the Patapsco River, encompassing 16,043 acres and eight developed recreational areas, and more than 200 miles of trails. Additional recreational opportunities include hiking, fishing, camping, canoeing, horseback and mountain bike trails, as well as picnicking for individuals or large groups.
Patapsco Valley State Park welcomes over one million visitors each and every year.
And this is just one of the many parks throughout the county. In fact, Howard County is home to more than 50 regional, community, and neighborhood parks in total! Click Here to view them all. These parks contain sports facilities, recreation areas for picnics, scenic outdoor trails for hiking and exploring, and nearly all public parks have playground areas. Howard County parks also play host to a number of local, regional and national events, including the Columbia Triathlon, Iron Girl Triathlon, Cherrybration, Wine in the Woods (which drew a crowd of over 25,000 this past year), Sunset Serenades, and numerous sports tournaments.
Take a Riding Lesson at the Columbia Horse Center
Established in 1972, the Columbia Horse Center is a complete equestrian facility offering lessons for children and adults, lease and boarding programs, showing opportunities, horse sales, camps, clinics and more.
Every Saturday, the Columbia Horse Center offers an Introductory Lesson and/or Evaluation at 1:00.
Visit Terrapin Adventures for Some High-Flying Fun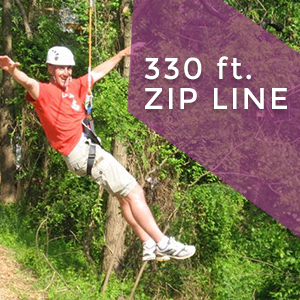 Adventure starts here! Conveniently located between Baltimore and Washington DC, Terrapin Adventures is touted by The Baltimore Sun as one of the "100 Best Places to Take the Kids" in Maryland, Delaware, Pennsylvania, Washington D.C., or Virginia. The Terrapin Challenge kids course "is just plain outdoor fun to challenge youngsters," says Matt Baker, Chief Adventure Officer at Terrapin Adventures. "Children can gain confidence, get exercise and soar through the air." Of course, there is plenty for adults as well, including a zip line, high ropes challenge course, climbing tower, the Giant Swing, and the Terrapin Flyer – a 40 ft. freefall.
"It takes four hours to do all the adventures on site," says Baker.
And then, of course, there are the offsite adventures, which include kayak tours, mountain biking, tubing, caving, backpacking, parties, team building and so much more.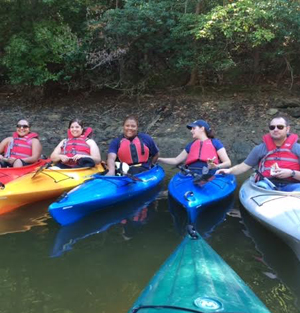 Walk-ins are welcome, but guests are strongly encouraged you to call ahead or reserve their time online, especially for the offsite programs. Simply call 301-725-1313 or click http://bit.ly/19k3rHL to get started. If you have any questions, email info@terrapinadventures.com.
Welcome to Howard County!