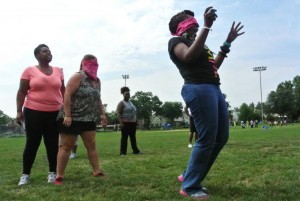 When you meet someone, ever notice their posture and expression. Are they friendly, cautious, confident, aggressive, or passive? Much of what people say has nothing to do with their words. Their body language indicates whether they are open or closed, interested or not. It's important to Listen With Your Eyes and Ears. Communication involves more than verbal cues. While words are important, it is also important to understand if your audience is receptive to your message or if they are just being polite.
Deciphering Body language: Eye contact and a forward posture indicate they are engaged. Crossed arms usually means they are closed but they could also be cold.
To get a feel for your audience, ask an open-ended question that requires the respondent to put together their thoughts. This will provide a hint to whether they are receptive to your message.
They Got It, But Do They Get It?
In this age of electronic communication, we are quick to communicate, often in an abbreviated fashion. People may get your text, tweet, email, or voice mail, but do they get it? To ensure you not only received the message but also understand it, paraphrase it back to the sender, while being specific about the who, what, where, when, and why? This takes time, but the specificity will prevent misunderstandings later.
Team Building: The Key to Better Office Communication
Located between Baltimore and Washington DC, Terrapin Adventures is uniquely suited to provide a Team Building solution for any company, both onsite and offsite. You can take advantage of our Adventure Park – Zip Line, Giant Swing, Climbing Tower, low and high ropes courses – or we can come to you. Presented in a fun and creative way our group facilitators and guides will lead your group through unique events designed to bring your team together, improving both communication and collaboration.
If you have any questions about Team Building and how it can help foster better Communication, please call Terrapin Adventures at 301.725.1313, email us at info@terrapinadventures.com, or fill out the contact form on our website. You can also follow Terrapin Adventures us on Facebook, Twitter, LinkedIn, YouTube, Google+, and Pinterest for up-to-date information on events, trends, and other fun and exciting outdoor activities.