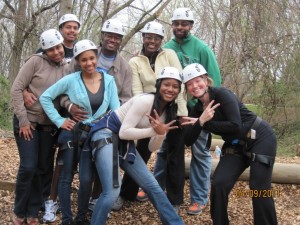 I have some long time friends that always make me laugh out loud when I see them. Not just a chuckle, but the kind of laughter that brings tears to my eyes and makes my stomach hurt! I feel rejuvenated after their visit.
Laughter Is A Gift That Should Be Shared
Too often we take life too seriously and get bogged down in life's details to enjoy the tonic that comes from laughter. Laughter relaxes the body and mind and helps keep things in perspective.
Clever jokes, funny stories should be shared. Recalling or telling a joke or story makes everyone feel better. People who share funny anecdotes or self- deprecating humor puts others at ease and builds for stronger relationships.
Remember that Laughter Is A Gift That Should Be Shared. Use social media to share funny comic strips or jokes you've heard. Share youtube videos and anything that will make people laugh. This is something that will work in the office and in a restaurant, as long as you make people happy they will appreciate you.
According to WebMD "Some researchers think laughter just might be the best medicine, helping you feel better and putting that spring back in your step… One pioneer in laughter research, William Fry, claimed it took ten minutes on a rowing machine for his heart rate to reach the level it would after just one minute of hearty laughter."
Team Building with Terrapin Adventures
Conveniently located between Baltimore and Washington DC, Terrapin Adventures is uniquely suited to provide a team building solution for any company, both onsite and offsite. Our experienced staff is able to create a customized program designed to meet your unique needs as an organization.
Click Here to request a date.
Our group facilitators and guides will lead your team through unique events, challenges, and trust exercises that will help them think creatively and collaborate with one another. And all of our team building efforts conclude with a debriefing, where the group facilitators and guides relate the day's team building activities into your group's daily corporate workplace challenges.
If you have any questions about Team Building and Laughter, please call Terrapin Adventures at 301.725.1313, email us at info@terrapinadventures.com, or fill out the contact form on our website. You can also follow Terrapin Adventures us on Facebook, Twitter, LinkedIn, YouTube, Google+, and Pinterest for up-to-date information on events, trends, and other fun and exciting outdoor activities.