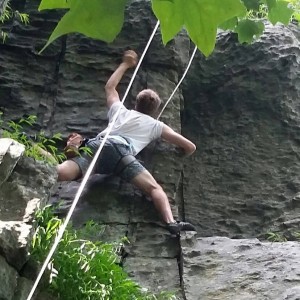 The average American adult employed full time works 47 hours per week, according to a Gallup poll, and four in 10 workers put in over 50 hours each week. As you can imagine, this does not leave a lot of time for exercise, leaving many workers to try and cram seven days of physical activity into the weekend.
"The best advice is to keep in mind that any amount of activity is better than none and it's important to select exercise that is consistent with your goals," says Brian Parr, associate professor of exercise and sports science at the University of South Carolina-Aiken. "And, if you can't make time to exercise during the week, you can get at least some of the benefits by being a weekend warrior."
What's the RIGHT Amount of Exercise?
The World Health Organization recommends that adults get at least 75 minutes of vigorous exercise, or 150 minutes of moderate exercise, each week. However, "Quality may be more important than quantity," says Gary O'Donovan, a research associate at Loughborough University in England.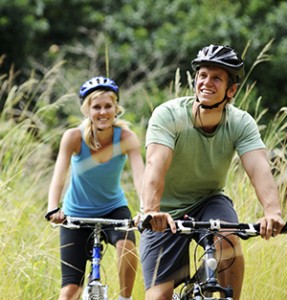 O'Donovan and his colleagues found that no matter how often people exercised in a week or for how long, the health benefits were similar as long as they met the certain activity guidelines – good news for Weekend Warriors.
"Even if you only have time to do something once a week, this study would suggest it's still worth doing," says Dr. Daniel Rader, preventive cardiology chief at the University of Pennsylvania. After all, "You are not going to fidget or stand your way to health," adds O'Donovan. The important thing is to get up and get moving when you have the time – even if that is only for a few hours on the weekends.
"My take home message is that the greatest risk reduction and the greatest gain for the individual and for public health is if those who are physically inactive take up some activity," says Ulf Ekelund at the Norwegian School of Sport Sciences in Oslo.
Making Exercise Fun!
"One of the main problems is that people associate exercise with a gym or equipment," says Dr. Marc Tinsley. "I tell people to think 'outside the barbell.' Fitness isn't about sweat, six-packs, and sex appeal; it's about having enough energy to do your activities of daily living safely and effectively."
The challenge course, also commonly referred to as a ropes course, is a great way to exercise without even realizing you're exercising.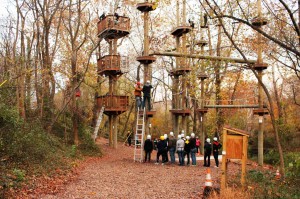 "The elements produce powerful memories and provoke deep thoughts and emotions, while challenging physical abilities," write Brent D. Wolfe and Diane M. Samdahl.
Conveniently located in Howard County, Maryland, between Baltimore and Washington DC, Terrapin Adventures features the ultimate challenge course with three levels taking you up to 40 ft. in the air! Each of our 19 traverses is designed to entertain and challenge participants. But what makes our ropes course truly unique is our continuous belay system. You only have to secure your safety line once for each level, letting you focus on your next challenge with confidence.
Terrapin Adventures also lets guests…
Fly through the air on our 330 ft. zip line!
Jump from 40 ft. off our Drop Zone element! You all experience free fall until the brake kicks in controlling your descent after the initial 6 ft.
Experience a swing on steroids on our Giant Swing with 2Gs of adrenaline!
Try all 12 routes of the Climbing Tower including down headfirst through the rainbow serpent!
Younger guests can try the integrated Terrapin Explorer with 20  different traverses and a 20 ft. rock wall
All adventures are led by our expertly trained Aerial Adventure Guides and Facilitators who will be there for you every step of the way.  Everything you need including harness and helmet is provided.
If you have any questions, please call Terrapin Adventure at 301.725.1313, or email us at info@terrapinadventures.com to learn more.
Works Cited
"Maybe that workout can wait till the weekend?" CNN. Cable News Network, n.d. Web. 10 Mar. 2017.

"Turns out Americans work really hard…but some want to work harder." CNNMoney. Cable News Network, n.d. Web. 10 Mar. 2017.

"Weekend exercise alone 'has significant health benefits'" BBC News. BBC, 10 Jan. 2017. Web. 10 Mar. 2017.

CBS/AP. "Do "weekend warriors" reap the full benefits of exercise?" CBS News. CBS Interactive, 09 Jan. 2017. Web. 10 Mar. 2017.

Sample, Ian. "Weekend workouts can benefit health as much as regular exercise, say researchers." The Guardian. Guardian News and Media, 09 Jan. 2017. Web. 10 Mar. 2017.