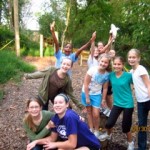 Guest Relations:  How To Get To WOW
You never have a second chance to make a first impression.  This adage highlights why you must constantly work on your opportunities to impress guests.
Companies have many opportunities to forge positive & long lasting relationships with guests.  How you treat and handle your guest at these different junctures will determine how satisfied they are and whether they will become ambassadors for your company.
During the Inquiry Phase, you want to make it easy for potential guests to find out about you.  This can be done on the Internet, phone or in person.  Your web site should be easy to navigate and provide useful information.  Keep in mind that guest testimonials and review site links will add credibility.
On the phone, nothing beats a friendly person on the other end.  Smile. You sound better when you do.   Let your guest talk before you go down the wrong path.  Take notes or better yet, have an easy to use template form to help record what they are interested in.   At the end, summarize your understanding and ask if they have anything else they need help with.
In person, make sure your storefront is attractive, neat and inviting.  Make sure to provide eye contact and let your guest know you will be right with them if busy.
During the Decision Making Phase, you want to understand your guest's needs and try to be helpful in addressing questions & concerns.  One of the keys is to anticipate and provide easy to understand options for your guest.  Adding value is critical to them as they may be in uncharted waters when considering your offering, and you want them to be knowledgeable.  Follow up with them in a timely manner so that you stay top of mind and that they remain focused on their options.  Clarify expectations so both sides feel comfortable.
During the Experience Phase, you want to make sure you deliver what you promised.  Review expectations with guests before you start.  This provides an opportunity to make any last minute adjustments.  It helps if you, script out the experience for your staff so they provide a consistent "wow" experience.  Do, however, let them display their individuality to make it feel genuine.  Constantly ask for feedback during the experience so you can make critical adjustments to engage your guests.  You want to emotionally connect with your guests.
During the Post Experience Phase, you want to ask for feedback.  Let them know you appreciate their patronage.  Post visit you want to highlight their experience.   Finally, if they are willing, a guest testimonial is helpful.  Try to make this easy by providing a simple questionnaire.
If done well, your guests will become champions of your company.
Steve Clark, Guest Relations Manager, Terrapin Adventures