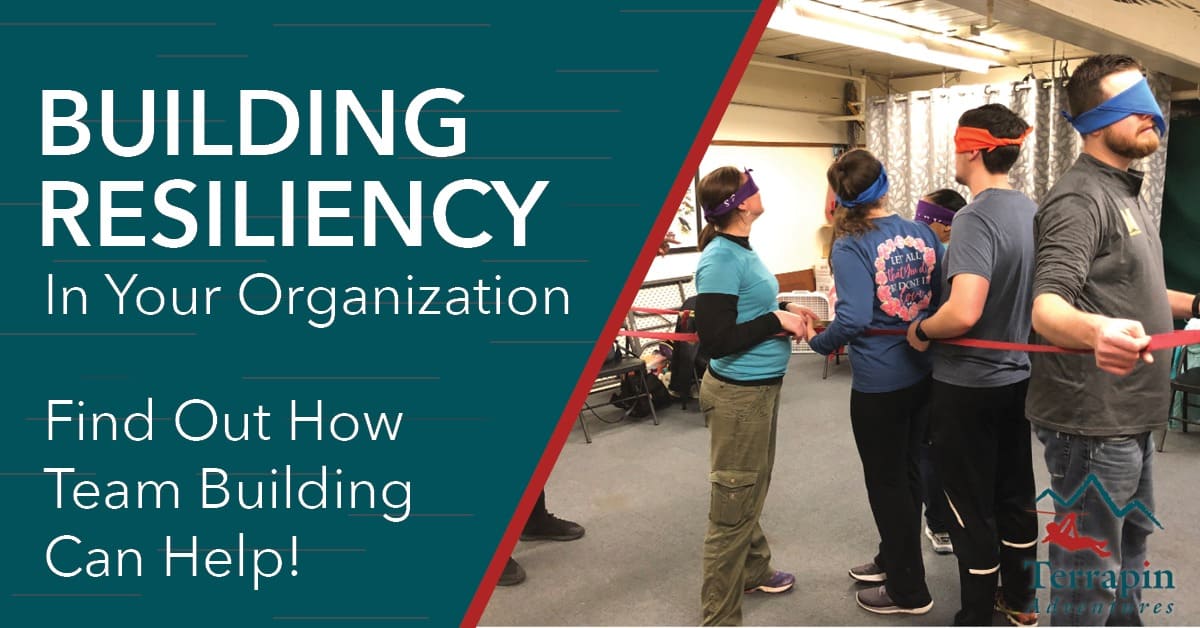 The Mirriam-Webster dictionary defines Resiliency as "an ability to recover from or adjust easily to adversity or change." Be it a company adjusting to the changing economic climate or a sports team trying to overcome a deficit late in a game — this is a critical skill to possess. Adversity is inevitable
However, the way in which your team members handle adversity can vary greatly, and have tremendous repercussions throughout your organization.
"Resilience isn't a trait we may think about on a regular basis," writes William Craig, Forbes. But the importance of resiliency cannot be overstated. 
The Importance of Resiliency
"Resiliency is the ability to overcome challenges of all kinds–trauma, tragedy, personal crises, plain 'ole' life problems–and bounce back stronger, wiser, and more personally powerful," writes author and researcher Nan Henderson.
This ability allows teams to be more flexible and agile, making changes on the fly with minimal setbacks. And most resilient teams have four key things in common, according to researchers Bradley Kirkman, Adam C. Stoverink, Sal Mistry, and Benson Rosen.
They are confident:

Individual confidence is important. Team members also need to believe in the ability of the collective group, for an organization to grow and thrive. "Team members collectively believe that they can effectively complete tasks," writes Kirkman et al.
They buy-in to the culture:

"All team members must be on the same page about their roles, responsibilities, and the ways they interact with one another during adversity," writes Kirkman et al. Everyone needs to work toward the same goal in a way that compliments the group.
They are flexible:

The ability to stop, assess the situation, and pivot is critical in team success, whether in the boardroom or on the sports field. "Teams must be able to improvise and develop new ideas or ways of handling adversity," writes Kirkman et al. "Improvisation is really about the deliberate process of adjusting to changing circumstances in real time."
They trust each other:

"Teams are resilient when they care about each other," says Matt Baker, Terrapin Adventures. And, according to the American Psychological Association (APA), this is the

primary

factor in resiliency – caring and supportive relationships. Team resiliency is enhanced when the group trusts each other. 
What do these qualities all have in common — besides their factoring into resiliency? They can be learned through Team Building!
How Team Building Builds Resiliency
"Team leaders and managers can increase their teams' resiliency," writes Kirkman et al, by taking action at key moments – before adversity strikes, during an adverse event, or following an adverse event. Each allows for personal and team growth. Of course, it is always better to be prepared before adversity strikes. This is why it is important to be proactive and work on building team resiliency sooner rather than later.
"Leaders should build team confidence, clarify how team members' roles fit together, strengthen improvisation ability, and develop a culture of safety," writes Kirkman et al. This can be done through a number of different activities, including training or team building. It works like this…
Presenting the Problem: Your group is presented with a problem, typically in the form of a game or a challenge. Gamification helps make learning more fun, while also speeding up the learning process. It's science!
"Fun is more memorable," says Baker. "Learning is retained longer when it comes through fun."
Attacking the Problem: Next, your group is asked to solve the problem. First, your team must work together and communicate effectively. If everyone is speaking at once, nothing will get done. Second, the group must assess the situation, devise a plan of action, and work through the problem. "Team building creates opportunities to work together and people tend to have different roles," says Baker. "This helps teams become agile so that members feel comfortable in a leading or supportive role, depending on the situation."
The Debrief: After each team building exercise, your group sits down with an experienced facilitator to digest what they just went through. The facilitator will relate the lessons learned via the exercise, back to the real world, AKA, your office.
"Team building exercises are a great way to learn from failure," says Baker. "People are more talkative when things are not going well vs. when things are hunky-dory. Team building allows for a group to experience failure and rebound as they try an exercise again with low risk."
Schedule Your Custom Team Building Program
Conveniently located between Baltimore and Washington DC, Terrapin Adventures can accommodate up to 200 people in a comfortable indoor setting or we can come to you! Indoor or outdoor, on-site or off, Terrapin Adventures is able to create a customized program to help your team.
"Sharing an experience away from the office experience builds bonds you do not get in the break room," says Baker.
If you have any questions, please call Terrapin Adventure at 301.725.1313, or email us at info@terrapinadventures.com to learn more.
Sources
Craig, William. "How to Build Engaged and Resilient Teams." Forbes, Forbes Magazine, 23 Jan. 2018, https://www.forbes.com/sites/williamcraig/2018/01/23/how-to-build-engaged-and-resilient-teams/#36daf8697315.

Henderson, Nan. "What Is Resiliency." Resiliency in Action, https://www.resiliency.com/what-is-resiliency/.

Kirkman, Bradley, et al. "The 4 Things Resilient Teams Do." Harvard Business Review, 22 July 2019, https://hbr.org/2019/07/the-4-things-resilient-teams-do.

"The Road to Resilience." American Psychological Association, American Psychological Association, https://www.apa.org/helpcenter/road-resilience.