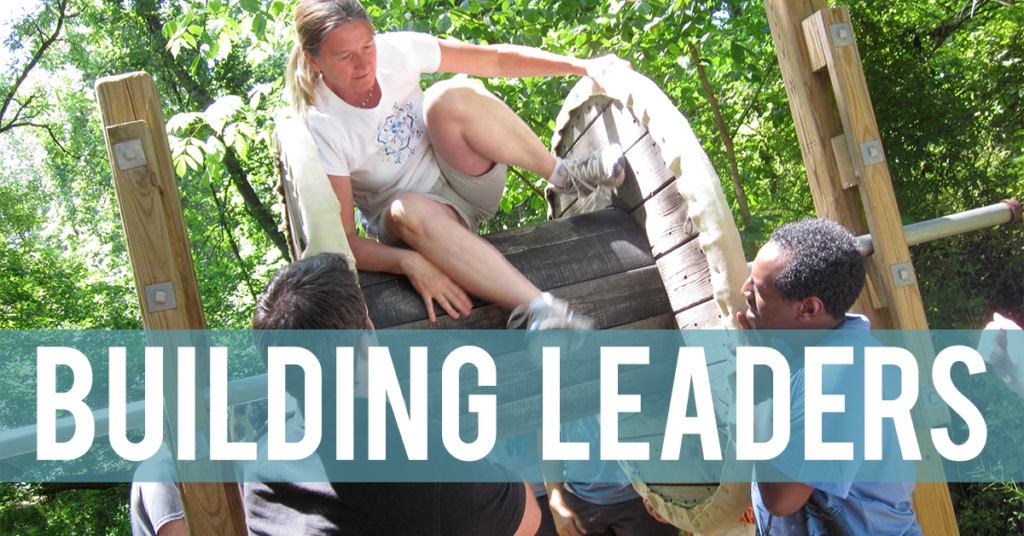 As technology and automation continue to play a larger and larger role in today's workplace, changes to the workforce are inevitable, says the the Future of Jobs report by the Recruitment and Employment Confederation (REC).
"The workplace is set to be changed radically in the years ahead," says Patrick Woodman, Chartered Management Institute (CMI). "Technology and automation will be disruptive and could replace many jobs."
In order to prepare for this shift in workplace ideology, it is important to have strong leadership in place, says Woodman. "We will see the role of managers and leaders become even more important, because we will need to get the best from people. Managers will need to be creative, engaging and inspiring for their teams, build diverse workforces, and create a sense of purpose and shared values." However, this might not always be a natural evolution for some managers. In many cases, it is prudent for companies to invest in leadership training – Team Building.
"Education can't stop at 18 or 21" says Woodman, "it has to continue throughout life. Managers will need to not only refocus on their own professional development but on how they develop those around them to help them succeed."
The good news: leadership skills can be taught and managers can grow and evolve along with their workforce. "Most folks who start out with a modicum of innate leadership capability can actually become very good, even great leaders," says Forbes contributing writer Erika Andersen. It just takes a bit of time, effort, and forethought.
"Leadership is not a personality style; it is a learned set of skills attained through development opportunities that are integrated to a lifestyle of learning," says researcher Katherine T. Whitnah. "In the same way that naturally occurring events create changes for an organization, an organization has the ability to create a team building event that contributes to a culture of dynamic leaders who naturally adapt and respond to change."
Terrapin Adventures: Preparing Your Management Team for Future Change
At Terrapin Adventures, we can help you and your team become better leaders through a series of exciting and carefully designed Corporate Team Building activities. Each activity is led by one of our experienced facilitators, who will not only help guide your experience, but also tie the lessons back into the workplace.
Researchers Theresa Odello, Eddie Hill, and Edwin Gómez write "Data support[s] the notion that participation in a four-hour challenge course significantly increases the participants' levels of leadership and work efficacy" and that "results were significant" and longlasting. Odello, Hill, and Gomez measured leadership and work efficacy levels pre-challenge course, immediately post challenge course, and six weeks after.
"The results of this research demonstrate that programs are making a direct impact on the participants' efficacy," say researchers.
Terrapin Adventures can also bring the team building activities to you! We service Maryland and Washington, D.C., and have traveled to other states as well. Get in touch with a Guest Relations Specialist today and ask about how we can help you plan your team building event.
After each team building exercise, your group will sit down with their facilitator to discuss the lessons behind each activity and how they translate to the business world. This discussion is designed to reinforce these lessons and help ensure that the progress made during your team building outing sticks.
"We appreciate the opportunity for this adventure. Throughout the full experience, your facilitators were professional and supportive. They allowed us to be creative and fun our own way. At the end of the day, the importance of leadership, openness, trust, and creativity among the team shined through."
– John Cave, Director Supplier Management, Boeing
Follow-Up Is Important
Researcher R. Wayne Boss writes that "When team building is coupled with follow-up sessions in which team building commitments are reinforced and renewed, the positive effects of the team building are prolonged." Terrapin Adventures recommends a follow-up session every three to six months to reinforce team building lessons and help maintain group performance.  These follow-up sessions are also an excellent opportunity to expand up those previous lessons and take your team to the next level. As researchers william J. Rothwell, Roland Sullivan, and Gary N. McLean explain, "Much of the research on team building suggests that teams that do a one-time team building session but fail to create any follow-up activities to reinforce what they've learned quickly regress to their previous behaviors." The only way to sustain performance and change is through hard work and repeated team building interventions. It takes time to enact positive, long-lasting change.
If you have any questions, please call Terrapin Adventure at 301.725.1313, or email us at info@terrapinadventures.com to learn more.
Works Cited
Haughton, Jermaine . "The Future of Jobs: Five responses to a changing employment market." Chartered Managment Institute, www.managers.org.uk/insights/news/2017/october/the-future-of-jobs-five-responses-to-a-changing-employment-market.
Whitnah, Katherine T. A Phenomenological Inquiry: In the Context of Organizational Development, How Does Experiential Team Building in the Form of a High ROPES Course, Contribute to Positive Leadership Development, and How Can It Be Improved? Adler Graduate School. Web.