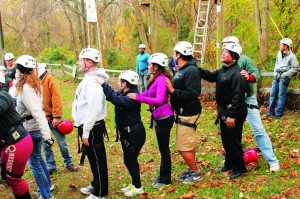 Half a league, half a league, Half a league onward, 
All in the valley of Death Rode the six hundred."Forward, the Light Brigade!" Charge for the guns!" he said: Into the valley of Death Rode the six hundred.
"Forward, the Light Brigade!" Was there a man dismay'd? Not tho' the soldier knew Someone had blunder'd: Theirs not to make reply,Theirs not to reason why,Theirs but to do and die: Into the valley of Death Rode the six hundred.
Cannon to right of them, Cannon to left of them, Cannon in front of them Volley'd and thunder'd; Storm'd at with shot and shell, Boldly they rode and well, Into the jaws of Death, Into the mouth of Hell Rode the six hundred.
This excerpt taken from poet Alfred, Lord Tennyson's Charge of the Light Brigade highlights what can happen when we are vague in our communications, don't use a feedback loop and blindly follow leaders. It shows us an example of When You Shouldn't Follow Orders. 278 casualties out of 600 original British soldiers resulted from this battle in 1854 during the Crimean War between the British and Russians. In fact the brigade attempted a much more difficult objective than intended by the commander, Lord Raglan.
Team Building Tip: When You Shouldn't Follow Orders
While an organization, like an army, would be deemed dysfunctional if nobody followed orders or requests, good organizations allow for constructive feedback before execution of plans. High functioning teams brainstorm, test ideas, and allow different points of view before blindly following one person's vision. Likewise, a confirmation process ensures that the team is heading in the right direction.
Team Building Leads to Better Leadership and Quality Feedback
The success of any business is determined by its ability to build an effective team. What better way to do this than via team building? Many businesses are now investing in team building, not because it is in vogue, but because it is a win-win situation for both the employer and employee. Click Here to learn more.
Team Building with Terrapin Adventures
Through our highly rated team building experiences your entire group will increase their ability to problem solve, think creatively and collaborate with one another. Our Team Building Programs will help your group learn more about themselves and how to work better as a team. We service Maryland and Washington, D.C., and have traveled to other states as well, inside or outside.
Serious Team Building partnered with Serious Fun!
If you have any questions about Team Building and Trust, please call Terrapin Adventures at 301.725.1313, email us at info@terrapinadventures.com, or fill out the contact form on our website. You can also follow Terrapin Adventures us on Facebook, Twitter, LinkedIn, YouTube, Google+, and Pinterest for up-to-date information on events, trends, and other fun and exciting outdoor activities.