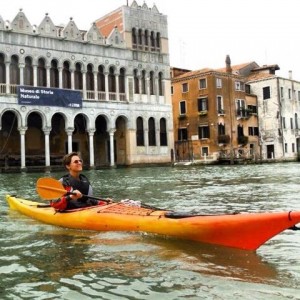 Here at Terrapin Adventures, we are very proud of our guides and team building facilitators, so we decided it was high time that we shone the spotlight on a few of our great guides, our fantastic facilitators, our energetic employees, our…well, you get the idea. These are the people responsible for providing a safe, thrilling, memorable, and meaningful experience for all of our guests. Our staff is not only chosen for their technical skills, but also their love of the outdoors and ability to make your time with us memorable and entertaining.
Getting to Know Nicole Demos: Guide & Team Building Facilitator
Nicole received her Bachelor's Degree in Anthropology and Archaeology from the University of North Carolina, and her Master's in Osteoarchaeology from the University of Sheffield. As a team building facilitator, Nicole's experience as an anthropologist and archeologist comes in handy, allowing her to dig deep to get at the key issues hampering groups. She enjoys working with groups of all ages helping them explore their potential.
"Thanks for a great team building day! It really exceeded my expectations. I plan to also spread the word throughout our building. Really cool stuff!!"
-David Wasserman, Regional Sales Manager – ReachLocal
Nicole is also an adjunct anthropology professor at Howard County Community College.
Visit Nicole and the Rest of the Terrapin Adventures Crew for Some Fun & Excitement!
Conveniently located in Howard County, Maryland, between Baltimore and Washington DC, Terrapin Adventures is all about fun! In fact, you may say that we are on the cutting edge of fun. We have created a new realm of aerial adventures using only wood, rope and cable. Our high ropes course, which takes you up to 40 ft. in the air, and our Terrapin Explorer kids' course, designed for children ages 5-10, provide hours of fun as you walk, balance, swing, zip, climb, and crawl your way through each unique element. Even our team building events are packed with some serious fun!
Whether you're interested in Team Building activities for your group, a Birthday Adventure Party, or a fun day with family or friends – we can make sure you get your fill of thrills!
If you have any questions, please call Terrapin Adventure at 301.725.1313, or email us at info@terrapinadventures.com to learn more.