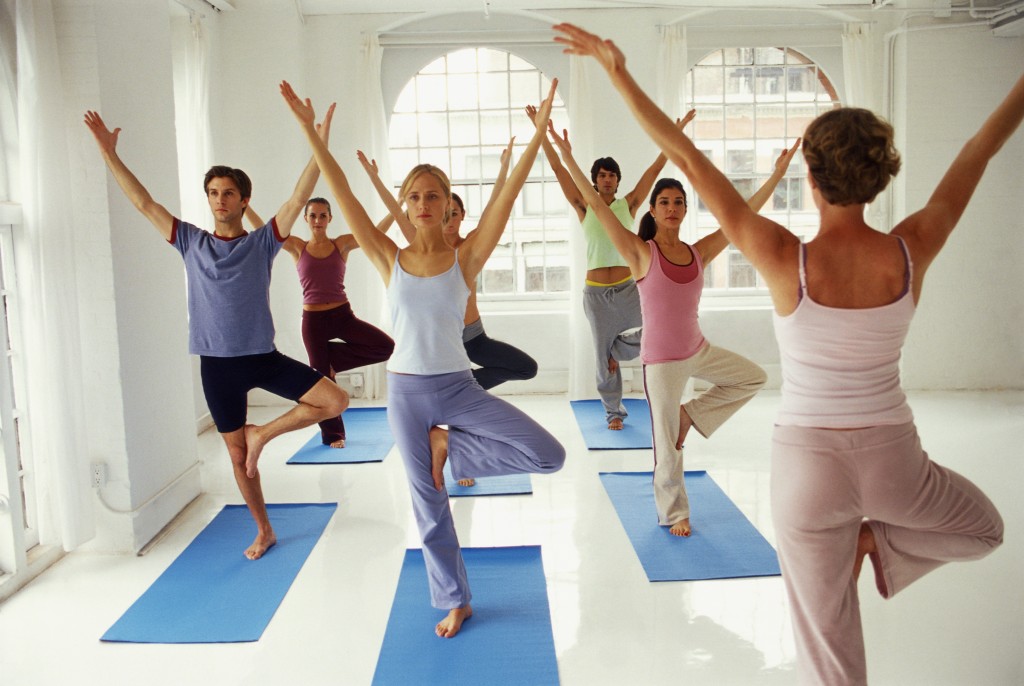 'Tis the season for…planning your New Year's resolution. According to Forbes magazine, more than 40 percent of Americans make such resolutions, ranging from saving money to quitting smoking to the No. 1 resolution year after year, losing weight. However, just eight percent of people actually achieve their New Year's goals, according to the University of Scranton. Why? Well, many people focus on large bucket lists or attempt extreme makeovers, which, according to most experts, is just too psychologically daunting.
Tip #1: Keep it Simple
Set "small, attainable goals throughout the year, rather than a singular, overwhelming goal," recommends psychologist Lynn Bufka. "Remember, it is not the extent of the change that matters, but rather the act of recognizing that lifestyle change is important and working toward it, one step at a time."
Tip #2: Make it Tangible
"We say if you can't measure it, it's not a very good resolution because vague goals beget vague resolutions," says John Norcross of the University of Scranton. Instead, be as clear as possible. Don't pledge to lose weight. Pledge to go to the gym or maybe even an exercise class every Tuesday night. Start small, set realistic goals, and then expand upon those goals.
Tip #3: Make it Fun
If your goal is to get healthy and ultimately lose weight, but you hate going to the gym or running on the treadmill, "think 'outside the barbell," advises Dr. Marc Tinsley. "Fitness isn't about sweat, six-packs, and sex appeal; it's about having enough energy to do your activities of daily living safely and effectively." Get creative and have fun. Instead of going to the gym, why not challenge yourself on the challenge course?
A challenge course, sometimes called a ropes course or adventure course, involves several fun, high-flying elements, such as climbing walls, zip lines, and more, designed to entertain and challenge participants physically. These courses are usually 25 to 50 feet tall, and requiring belaying.
"The elements produce powerful memories and provoke deep thoughts and emotions, while challenging physical abilities," write Brent D. Wolfe and Diane M. Samdahl.
Challenge courses can be a great way to exercise without even realizing you're exercising.
"As long as you're old enough and tall enough and can handle light exertion, you'll survive," writes Washington Post author Vicky Hallett. "Although you must be reasonably active to be able to do such things, the idea is that the ropes courses are accessible to almost anyone who's willing to cling and scamper."
Conveniently located in Howard County, Maryland, between Baltimore and Washington DC, Terrapin Adventures features the ultimate challenge course with three levels taking you up to 40 ft. in the air! Each of our 19 traverses is designed to entertain and challenge participants, and all of our adventures are led by our expertly trained Aerial Adventure Guides and Facilitators who will be there for you every step of the way.  
What makes our ropes course truly unique is our continuous belay system. You only have to secure your safety line once for each level, letting you focus on your next challenge with confidence.
Everything you need including harness and helmet is provided.
If you have any questions, please call Terrapin Adventure at 301.725.1313, or email us at info@terrapinadventures.com to learn more.
Works Cited:
Diamond , Dan. "Just 8% of People Achieve Their New Year's Resolutions. Here's How They Do It." Forbes 1 Jan. 2013: n. pag. Print.

Saunders, Len. "Encouraging Family Fitness & Healthy Habits." PBS. PBS Parents, n.d. Web. 28 July 2016.

Wolfe, B. D., and D. M. Samdahl. "Challenging Assumptions: Examining Fundamental Beliefs That Shape Challenge Course Programming and Research."Journal of Experiential Education 28.1 (2005): 25-43. Web.

Hallett, Vicky. "Learning the Ropes Can Teach You about Yourself." The Washington Post. N.p., 22 July 2010. Web. 2016.