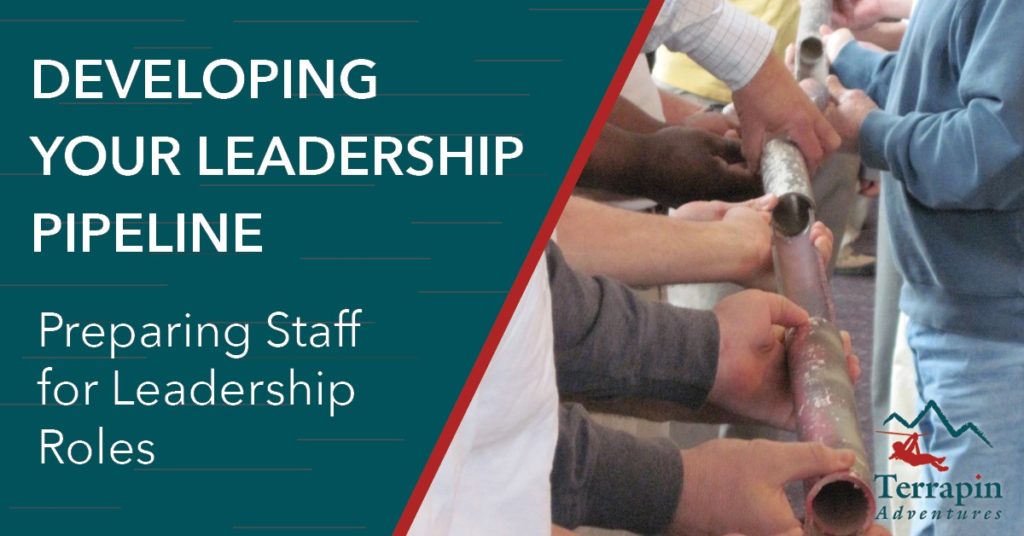 If you've visited our blog before, you know just how much we believe in team building as a way to not only foster teamwork, but also groom future leaders. Despite popular belief, leaders are made, not born. 
"Most folks who start out with a modicum of innate leadership capability can actually become very good, even great leaders," writes Erika Andersen, Forbes. "It is a learned set of skills attained through development opportunities that are integrated to a lifestyle of learning." 
As current business leaders, it is up to you to begin to develop and nurture your leadership pipeline to ensure sustained success.
"Managers will need to not only refocus on their own professional development," explains Patrick Woodman, Chartered Management Institute (CMI), "but on how they develop those around them to help them succeed."
Experiential Learning
As American psychologist, philosopher, and educational reformer John Dewey once famously said, "there is an intimate and necessary relation between the processes of actual experience and education."
Experiential Learning is the basis of all our team building programs. You learn to lead by…leading!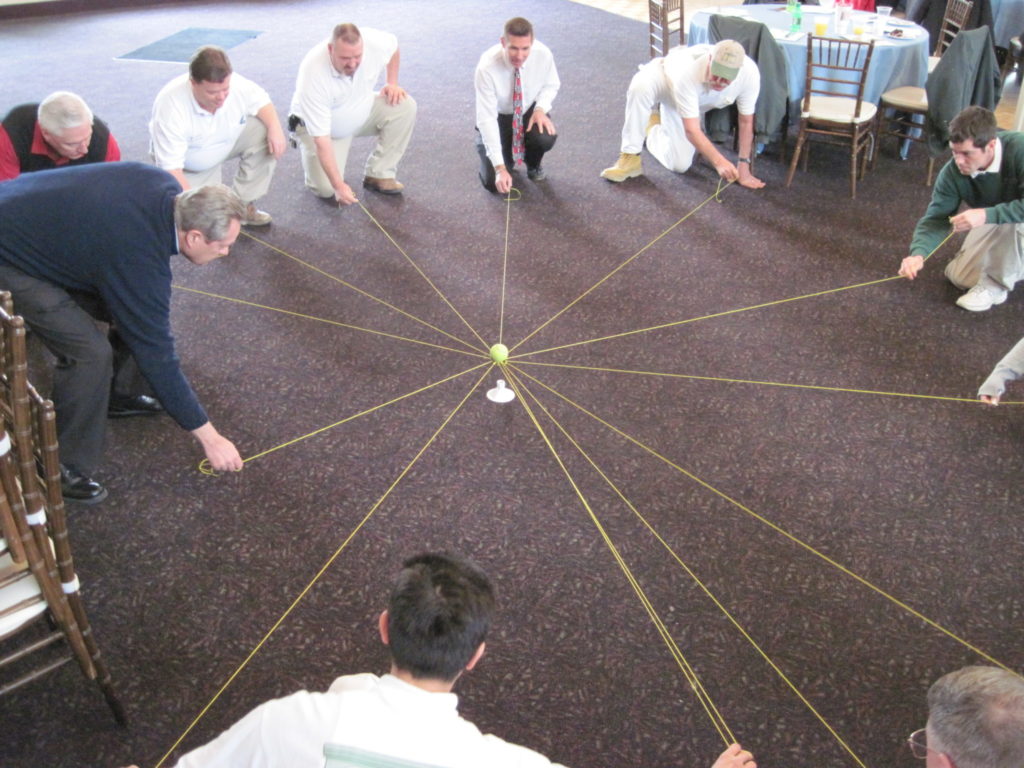 "In the same way that naturally occurring events create changes for an organization, an organization has the ability to create a team building event that contributes to a culture of dynamic leaders who naturally adapt and respond to change," writes researcher Katherine T. Whitnah. "As a result, organizations attain their goal of an inspired climate of learning that delivers ongoing and possibly accelerated, leadership development for individuals, teams, and the organization as a whole."
Why Custom Team Building?
"There is no one-size fits all approach, answer key or formula to leadership," says Katie Christy, Activate Your Talent. This is why Terrapin Adventures, creates customized team building programs (onsite at their facility or offsite at a remote location, indoors or outdoors) designed to meet the individual needs of organizations. We can help you and your team become better leaders through a series of exciting and carefully designed Corporate Team Building activities.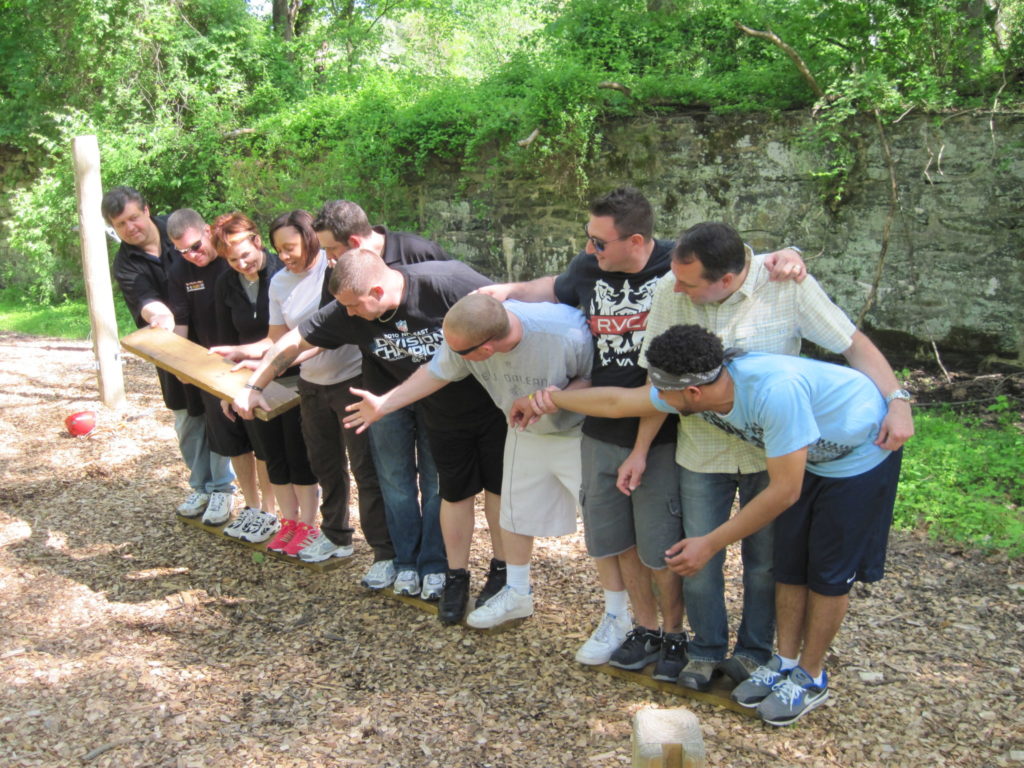 "In many [team building] activities, a leader is needed to step forward to assist the group in reaching a common goal," write researchers Theresa Odello, Eddie Hill, and Edwin Gómez. At Terrapin Adventures we like to bring author Daniel Goleman's leadership styles — "Leadership that Gets Results" — to light and ask each person which style they find themselves using most often. We then ask them to try and lead through a different style to help show them there is more than one way to lead your team. These styles include:
Commanding

: Demands immediate compliance ("Do what I tell you"). To use: in a crisis, to kick start a turnaround, or with problem employee

Visionary:

Mobilizes people toward a vision ("Come with me"). To use: when changes require a new vision, or when a clear direction is needed

Affiliative:

Creates harmony and builds emotional bonds ("People come first"). To use: to heal rifts in a team or to motivate people during stressful circumstances.

Democratic:

Forges consensus through participation ("What do you think?"). To use: to build buy-in or consensus, or to get input from valuable employees.

Pacesetting:

Sets high standards for performance ("Do as I do, now"). To use: To get quick results form a highly motivated and competent team.

Coaching:

Develops people for the future ("Try this"). To use: to help an employee improve performance or develop long-term strengths.
After each team building exercise, your group sits down with a facilitator to discuss the lessons behind each activity and how they translate to the business world. Sometimes the group repeats the exercise taking earlier lessons learned to improve the process and result. This debrief is designed to reinforce these lessons and help ensure that the progress made during your team building outing sticks.
"Individuals who took on leadership roles during the course had noticeable increases in their leadership efficacy scores," write Odello et al. Therefore, as a current business leader, it is up to you to make sure this growth doesn't go to waste.
"You can observe how your staff interact on a challenge course and see who might be candidates to take on leading a project or a team," says Matt Baker, Terrapin Adventures.
Develop Your Leadership Pipeline: Schedule Your Custom Team Building Session
Our convenient facility located between Baltimore and Washington, DC is uniquely suited to provide a Team Building solution for any company. In addition, we can bring our Team Building Programs to you! We service Maryland and Washington, D.C., and have traveled to other states as well.
"We appreciate the opportunity for this adventure. Throughout the full experience, your facilitators were professional and supportive. They allowed us to be creative and fun our own way. At the end of the day, the importance of leadership, openness, trust, and creativity among the team shined through."
John Cave, Director Supplier Management, Boeing
If you have any questions, please call Terrapin Adventure at 301.725.1313, or email us at info@terrapinadventures.com to learn more.