Summertime! The days are long and filled with endless possibilities! The only problem; finding the best place to spend your summer.
For many working parents, providing an enriching experience that helps their children mature and develop important life skills is critical. That's where summer camp comes in! See what summer camp looks like at Terrapin Adventures!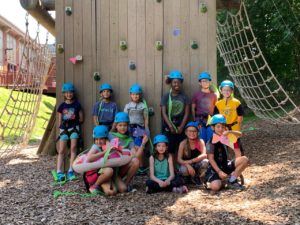 There are many factors when it comes to choosing the right summer day camp for your camper. We wanted to share some criteria for choosing the best camp for your child.
We encourage parents and guardians to contact local camp directors & speak with other parents who have sent their kids to either Terrapin Adventures or other summer camps in the Howard County area. Download a PDF version of the Camp Comparison Chart.
Compare Summer Camps
Criteria

Camp #1

Camp #2

Camp #3

Terrapin Adventures

Is the camp licensed by the state of Maryland?
Yes
Special Recognition from the State for Exceptional Inspection Reports
Yes
Camper to Counselor Ratio?

8 Campers to 1 Camp Counselor

Early Bird Discount Offered?

Save 5% if Booked Before April 1st (Save 10% before February 1st)

Sibling or 2nd Week of Camp Discount?

Sibling Discount: $25/camper

2nd Week Discount: $25/camper per week

Years Operating Camp
11 Years
Years of Camp Director Experience

Four years as a Camp Director, & six years as a Camp Counselor

Are Staff Background Checked?

Yes, through Child Protective Services, the State of Maryland, and the FBI

Pre-Camp Care
No
After-Camp Care


Yes until 5:30pm for two of our four camp programs: Ultimate Adventure and Adventure Expeditions Camps

Hours of Operation

Varies by camp program. Between 8:30 AM – 4:30 PM

Activities Offered
Zip Lining, High Ropes Course, Giant Swing, Aerial Jump, Climbing Tower, Mountain Biking, Kayaking, Archery, Slingshotting, Crafts, Overnight**, Nature Hikes, Caving, Camp-fire cookout, Slip 'n Slide, Tie dye t-shirts, Make your own ice cream & more!
Certifications of Staff


CPR/First Aid, Wilderness First Aid, Kayaking, Archery, ACCT Ropes course training

Communication with parents & guardians

Daily sharing throughout the day of pictures and information about what is coming up for campers. Option of communication through email, phone, and a secure app!

Ages Served

5-15 years old

**Overnight Option

Due to COVID-19, only two of our camps have the potential for an Overnight — Adventure Expeditions & Wilderness Explorer.

Cost

Varies | $275-$549/camper