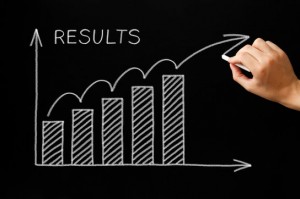 "Groups don't become teams because that is what someone calls them." – Jon Katzenbach and Douglas Smith1
The Commissioned Corps of the United States Public Health Service (USPHS) is a branch of the U.S. Uniformed Services comprised of medically-oriented health professionals – physicians, dentists, nurses, pharmacists, etc. – from the Army, Navy, Air Force, Marines, Coast Guard and the Commissioned Corps of the National Oceanographic and Atmospheric Administration. Between 2006 and 2010, the USPHS created 41 medical and public health response teams – Rapid Deployment Force (RDF).2 These are part-time units, similar, in concept, to Armed Forces Reserve units. The problem: unlike forming a new unit within one of the branches of the military – a straightforward process using an existing template – USPHS does not have formalized technical training, grooming assignments, or planned succession for its officers.
"Leadership is not a personality style; it is a learned set of skills attained through development opportunities that are integrated to a lifestyle of learning." – Katherine T. Whitnah 3
To combat this issue, one response team – USPHS-2 RDF – sought to establish team building doctrine.
"A group of people is not a team," explains researcher Maria Guerin.4 "A team is a group of people with a high degree of interdependence geared toward the achievement of a goal or completion of a task. In other words, they agree on a goal and agree that the only way to achieve the goal is to work together."
Furthermore, Katzenbach and Smith state that "The essence of a team is shared commitment. Without it, groups perform as individuals; with it, they become a powerful unit of collective performance." In order for a group of individuals to become a team, everyone must "hold themselves mutually accountable."5
The USPHS-2 RDF: Team Building
"Without deliberate team building skills, a team could be competent technically, yet rendered dysfunctional because of interpersonal and organizational issues,"  explains Calvin Edwards, author and USPHS-2 RDF Team Commander.
When the USPHS-2 RDF was formed in 2006, it received a total of one week of training –  a field training exercise comprised of classroom training and a brief 12-hour emergency response exercise. Based on the results of this training, USPHS-2 RDF was a success. The "team" performed all of its responsibilities, providing necessary medical care to the "patients." However, USPHS-2 RDF quickly realized that they needed more than just a crash course in team building. So the group took it upon themselves to develop a team building culture to not only increase morale, boost productivity, and enable better communication, but to also help ease transition. You see, officers only serve for three-year tours on USPHS-2 RDF. To make things even more difficult, as a part-time, voluntary team, at least half of the unit had day jobs unrelated to their function within the team.
"A team can't be a team because someone wills it or because it wants to be a team," says Edwards.
USPHS-2 RDF developed an internal team building model that focused on a few key concepts:
"Team building ultimately comes down to practicing a small set of principles over a long period of time," says writer and team building expert Patrick Lencioni.6
"Developing these strengths as team habits helps develop the team," says Edwards, and helps them be "better able to respond effectively (doing the right thing) and efficiently (doing things right) to protect the health and safety of our nation's vulnerable populations."
Team Building with Terrapin Adventures
"An effective team is always worth more than the sum of its parts." – Katzenbach and Smith
Conveniently located in Howard County, Maryland, between Baltimore and Washington DC, Terrapin Adventures is able to create a custom team building program– onsite or offsite, indoor or outdoor – that is designed to help your group increase their ability to problem solve, think creatively and collaborate with one another.
We service Maryland and Washington, D.C., and have traveled to other states as well.
If you have any questions, please call Terrapin Adventure at 301.725.1313, or email us at info@terrapinadventures.com to learn more.
Works Cited
Katzenbach, John R., and Douglas K. Smith. "The Discipline of Teams." Harvard Business Review (2005). Web.

Edwards, Calvin W. A Case Study of The Adaptation of a Team Building Model Using Action Learning. University of Pennsylvania Scholarly Commons. Penn Libraries, 2012. Web.

Whitnah, Katherine T. A Phenomenological Inquiry: In the Context of Organizational Development, How Does Experiential Team Building in the Form of a High ROPES Course, Contribute to Positive Leadership Development, and How Can It Be Improved? Adler Graduate School. Web.

Guerin, M. (1997). Teamwork at Barton Company: A Psychodynamic Perspective. Philadelphia, PA14th Annual Meeting of the International Society for the Psychoanalytic Study of Organizations. Web.

Katzenbach, J.R. & Smith, D.K. (1993). The Wisdom of Teams. New York, NY: HarperCollins Publishers.

Lencioni, P. (2002). The Five Dysfunctions of a Team: A Leadership Fable. San Francisco: Jossey-Bass.