Adventurous Events
Terrapin Adventures is all about fun!  Throughout the year we have adventurous events that give back to the community and are extraordinary.  We also like to thank our guests with special offers.
Be sure to Subscribe to our Newsletter to get advanced notice of events and special offers! 
---
Sunday Special
Sunday 10:00 am Terrapin Challenge at 10% off every Sunday. Price listed includes the discount.
---
Be Like TARZAN and Do the Terrapin Challenge – Movie style!
Sunday, June 26, 10am, 11:30am, 1pm, 2:30 pm (Only 20 slots per time period) 

FREE SWAG:  Each participant will be given a LEGEND OF TARZAN t-shirt, frisbee, movie passes and/or other surprise items.
Enjoy our best value package which includes our five major elements of the zipline, high ropes course, climbing tower, terrapin flyer and giant swing for only $75 per person.
A savings of 40% off the individual element prices!  Must weigh between 70 and 275 lbs., be 48 inches tall and at least 8 years old.
---
Doggie Dash, Sunday, July 10, 2016 10am-12pm @Tanyard Cove Waterfront Park Ashmore Ave, Glen Burnie
*  1.5 Mile fun-run through the wooded paths and obstacles with your dog       


*  Best in Show Costume Parade
*  Play fetch along the waterfront park
*  Doggie photo portraits from Felicia Evans Photography
*  Food, Drinks and Prizes
*  Vendors will provide swag, treats, and pet care info
$25 per family, $35 after July 1st  $10 of every registration fee goes to Anne Arundel SPCA
During the event pick up some great info and swag from
Suddsy Puppy
Leash Free Living
Passionate Paws & Claws
Jen's Gentle Pet Sitters, LLC
The PETisserie at Bakery39
Noah's Ark Vet and Boarding
Annapolis Cat Hospital & Bay Ridge Animal Annapolis
Murder Mystery Saturday, July 16, 2016 6:30pm-10pm
A fun-filled evening of adventure while solving a murder misery!.  The catch?  You will have to Zip, Swing, And Climb to find the answers that will help solve this "Clue-Based" mystery!  Your night includes:
*  Zany characters
*  Change to use TA's zip swing, high ropes course and climbing tower                              


*  Savory hors D'uerves, refreshments, and deserts
*  Prizes awarded to the winners.
*  Come in costume!
Cost:  $65
Terrapin & Hare Kids Adventure Race, Sunday, August 21, 2016 8:30 & 9am Heats @ Savage Mill                
*  Two laps, ten obstacles totaling 1 mile
*  Ages 8-13
*  $30 before August 1st, $35 after
*  Food, refreshments and prizes
*  All participants get an exclusive Terrapin Adventures discount coupon
*  $10 of registration fee goes to support Howard County Conservancy which provide environmental education to children
Caving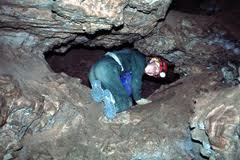 Discover a hidden world beneath your feet. Whether you call it caving, spelunking, or potholing you will experience the adventure of a lifetime. Our knowledgeable guides will introduce you to the basics of cave exploration, safety, and stewardship.
Terrapin Adventures will provide:
Box Lunch
All necessary caving gear (helmets, headlamps)
Friendly, knowledgeable guides.
Cost $69 per person; trip dates:  Call 301-725-1313 if you have eight or more people to schedule a custom caving trip date.
---
Stargazing and Smore's

Drink in the expanse of our universe with an illuminating night hike on our Stargazing Trip. Our well versed guides will regale you with colorful stories of our constellations, and facts about our stars leaving from our base camp at Savage Mill. Then we shoot for the stars on our Giant Swing screaming as we reach for the moon!  After your hike we will roast s'mores over an open campfire and under the canopy of silver speckled twilight. Enjoy the best of summer all in one night.
3 Hour tour is $35. S'mores and headlamps provided. Must be at least 8 years old and 70 lbs. 

Call 301-725-1313 if you have eight or more people to schedule a custom Stargazing date.  
---
GeoCaching

Learn the hottest new adventure game that is played all over the world – geocaching! Find buried treasure as we teach you how to use a GPS system. It is tons of fun as we crisscross trails, trek through the woods, and over streams to find hidden caches.
3 Hour tour is $35. Minimum number for a tour is 4 guests. Maximum group size is 24. Book Now!
Dates:    9 am   Call 301-725-1313 if you have four or more people to schedule a custom Geocaching date.