Adventurous Events
Terrapin Adventures is all about fun!  Throughout the year we have adventurous events that give back to the community and are extraordinary.  We also like to thank our guests with special offers.
Be sure to Subscribe to our Newsletter to get advanced notice of events and special offers! 
---
Sunday Special
Sunday 10:00 am Terrapin Challenge at 10% off every Sunday. Price listed includes the discount.
---
Great Pumpkin Adventure 10/15/16
Enjoy free pumpkin decorating and candy at 10am, 11:30am, 1pm, 2:30pm, and 4pm.  To sign up for the free pumpkin decorating, email your children's name and time slot desire to paymasters@savagemill.com.  Slot are limited so sign up early.
Try the Terrapin Explorer Kids Course for only $25 and climb, zip, and traverse your way to fun.  For ages 5-12 at 10am, 11:30, 2:30pm, 4pm

Caving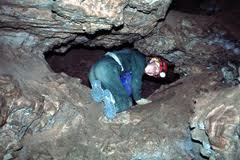 8/13, 9/18, 10/15, 11/6, 12/10
Discover a hidden world beneath your feet. Whether you call it caving, spelunking, or potholing you will experience the adventure of a lifetime. Our knowledgeable guides will introduce you to the basics of cave exploration, safety, and stewardship.
Terrapin Adventures will provide:
Box Lunch
All necessary caving gear (helmets, headlamps)
Friendly, knowledgeable guides.
Cost $69 per person; trip dates:  Call 301-725-1313 if you have eight or more people to schedule a custom caving trip date.
---
Stargazing and Smore's

9/2/2016, 10/14/2016, 11/4/2016
Drink in the expanse of our universe with an illuminating night hike on our Stargazing Trip. Our well versed guides will regale you with colorful stories of our constellations, and facts about our stars leaving from our base camp at Savage Mill. Then we shoot for the stars on our Giant Swing screaming as we reach for the moon!  After your hike we will roast s'mores over an open campfire and under the canopy of silver speckled twilight. Enjoy the best of summer all in one night.
3 Hour tour is $35. S'mores and headlamps provided. Must be at least 8 years old and 70 lbs. 

Call 301-725-1313 if you have eight or more people to schedule a custom Stargazing date.  
---
GeoCaching 
7/23, 8/21, 9/24, 10/16

Learn the hottest new adventure game that is played all over the world – geocaching! Find buried treasure as we teach you how to use a GPS system. It is tons of fun as we crisscross trails, trek through the woods, and over streams to find hidden caches.
3 Hour tour is $35. Minimum number for a tour is 4 guests. Maximum group size is 24. Book Now!
All tours start at 9:00 am.   Call 301-725-1313 if you have four or more people to schedule a custom Geocaching date.